Posted by Angie Cavaiuolo, CES (Chief Executive of Sassy) on Jun 20th 2016
The second in the monthly series Sassy Pants 'n' Friends Trio is "Summer Camp Shenanigans" and the brands who joined me this month are Le Polish and Heather's Hues. The polishes are "Ghost Stories 'Round the Campfire," "Sneakin' Back to Camp Before Dawn," and "Tip Your Canoe." The trio also includes a full size cuticle pen, a marshmallow shaped mani bomb and a friendship bracelet.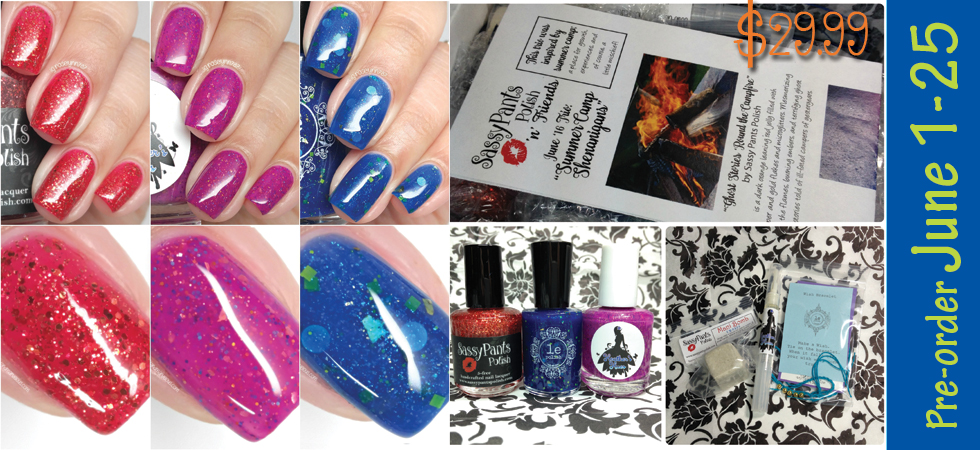 Here are a couple of blog reviews with more swatches...
Manicured & Marvelous (Also a live swatching/unboxing video there as well!)
There is still time to get your hands on this lovely collaboration.... pre-order is open until 6/25 and is only $29.99 including U.S. shipping. There is also a separate listing for international.