This collection was born from the mini polish, Plum Crazy, created for A Mini Indied May Box.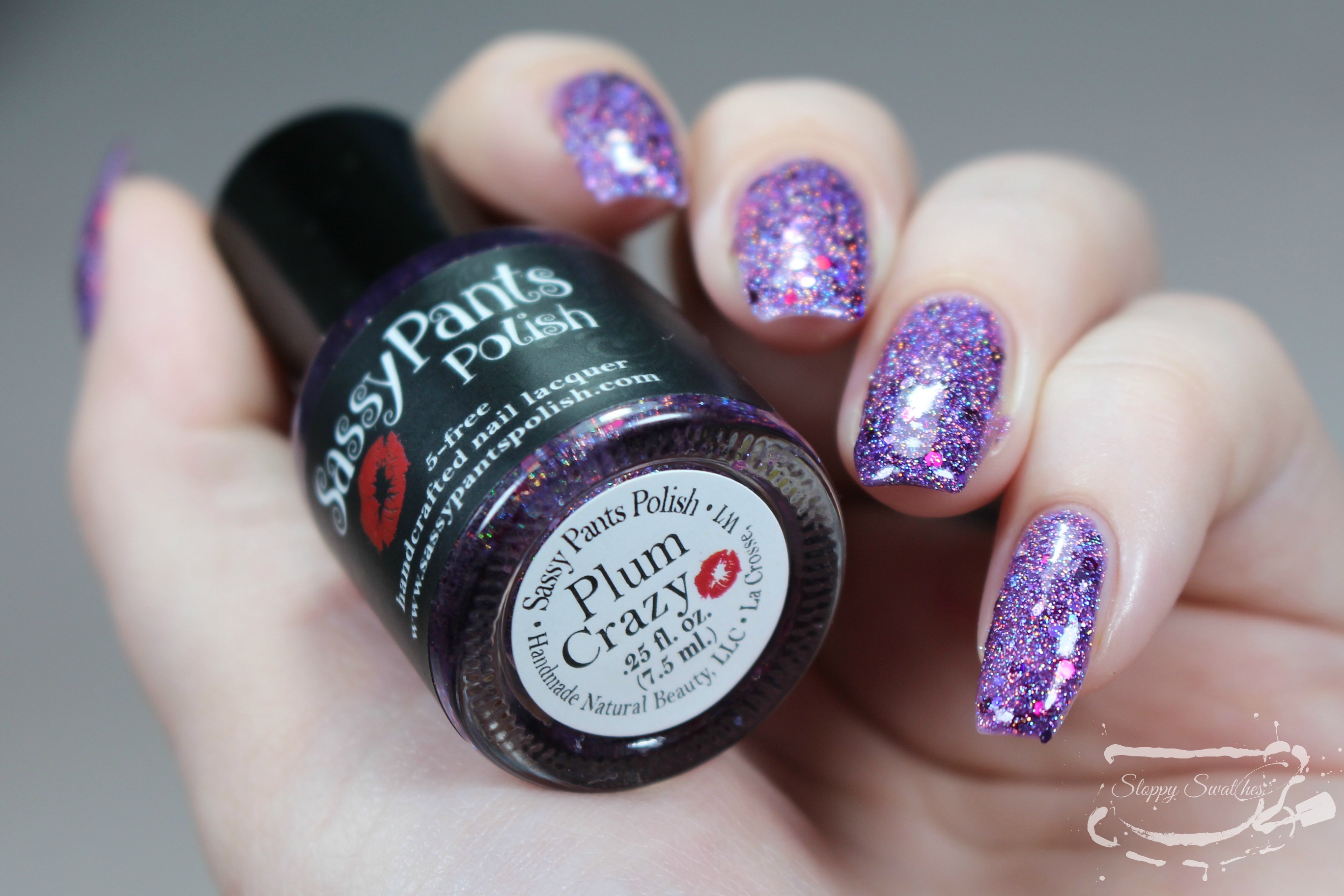 The name stemmed from the crazy intense sparkle. After requests to release it in full-size after the completion of the mini box, the thought occurred to me of how fun it would be to create a funny punny fruity collection! Included in the collection are 7 beautiful fun bright colors with comical and sassy names:
1. Cherry Poppin'
2. Nice Melons
3. Going Bananas
4. Limey Bastard
5. One Bad Apple
6. Blue(berry) Balls
7. Plum Crazy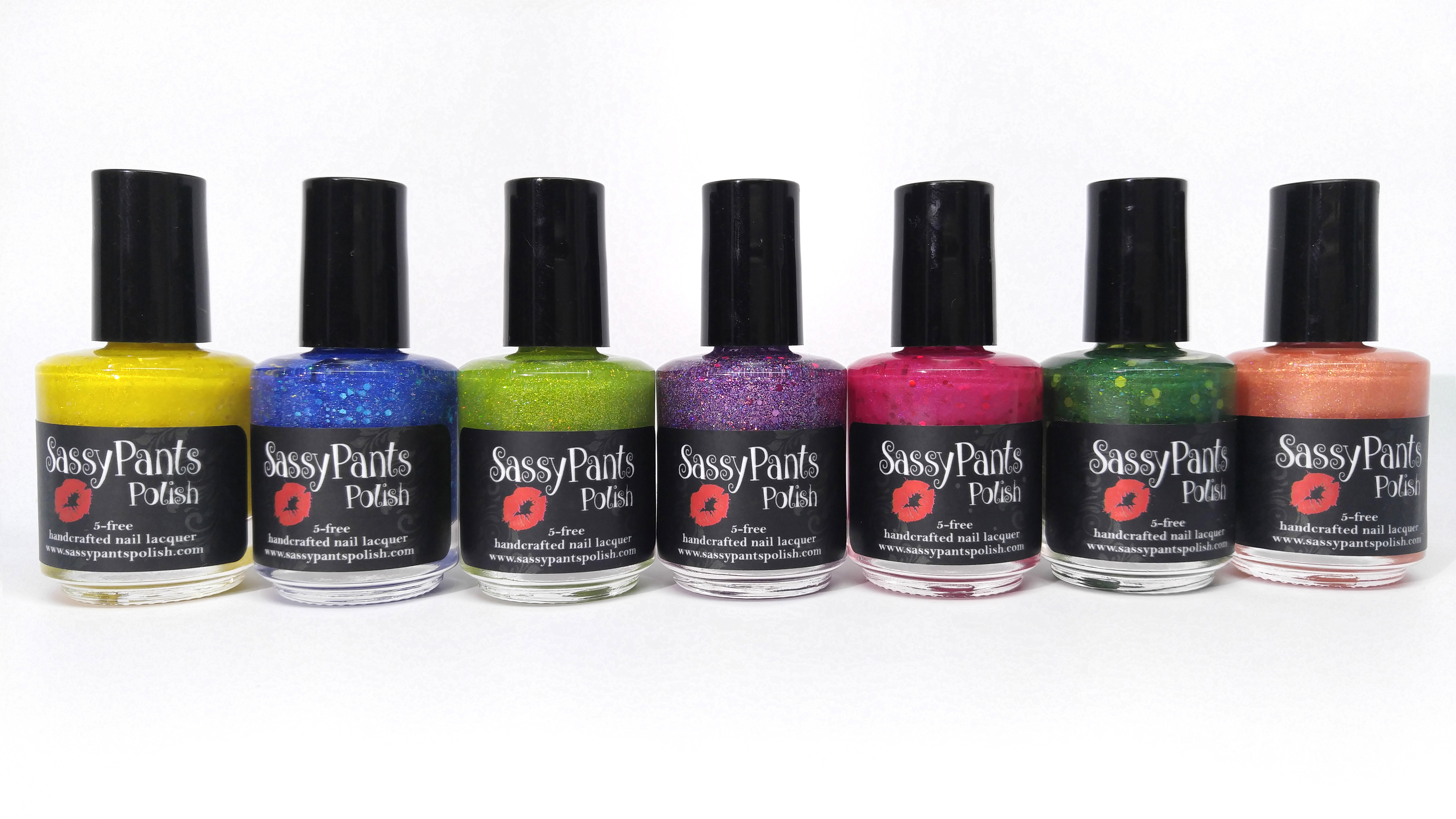 Please see individual listings for more details on each polish.
Purchased separately, the retail value of the complete full size collection is $84. Save $9 by purchasing the whole collection.
Reviews:
Roselyn from Manicured & Marvelous writes: "Overall this may be the best collection from Sassy Pants Polish to date. Not only is it creative and cute, but it has powerhouse formulas to back it up. Throughout my review I tried to avoid saying 'my favorite' towards any of them because truth be told, this entire collection is a favorite of mine." ~June 10, 2016 Complete Review here.
Shelly from SassyShelly.com writes: "Aren't they pretty?! And I'm totally digging the clever naughty names. ;-) I'd have to say my top picks are Plum Crazy and BlueBerry Balls. I am loving the sparkle! ~June 10, 2016 Complete Review here.
Elena from Manicured Canvas writes: "When I was swatching this collection I literally sat here and just went back to back with them all. Back to back as in, polish, topcoat, stamp without having to wait for dry time inbetween. I LOVE polish that has a quick dry time..." "Formulas were all great and went on very smoothly. I was excited to pair all these shades with fruit nail art..." ~June 11, 2016 Complete Review here.
Tiffany from Polish and Paws writes: "If these funny sassy names don't have you giggling, then nothing will!" ~June 8, 2016 Complete Review here.
Jessica from Sloppy Swatches writes: "I can tell Angie put a lot of love and thought in to this collection" ~June 9, 2016 Complete Review here.
Jennifer from Lacquered Mama writes: "The Funny Fruit Collection consists of seven polishes that all have sassy, fruity names that fit with the brand perfectly!" "Plum Crazy is my absolute fav of the whole collection!" ~June 9, 2016 Complete Review here.